Blackjack
Our latest version of this classic casino game features a choice of 3 or 5 boxes across all devices. Low Stake options are available on all versions too.
Our market leading Blackjack is back!
Available across all devices as either 5 Hand, 3 Hand, 5 Hand Low Stakes or 3 Hand Low Stakes.
Various game play options are available, including Game Warnings and Automatic Stand. Dealer Voice, Sound and Cloth Colour options are also available to the player.
This latest HTML5 version of the game has an intuitive UI and features smooth animations and timings giving a true to life playing experience.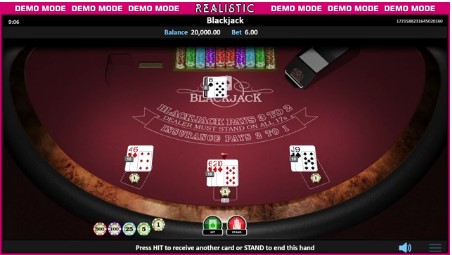 Game Screens